Click here for links to home improvement, decorating and other interesting sites!
Jenifer Strickland - Upholstery and Interiors
Do you have any furnishings in need of improvement?
If you're not sure whether to replace or revive, ask yourself these questions:
How much do I like the piece? Is it basically well-built, just well-worn? (Click here!)
If you're still unsure if your furniture is worth reupholstering, don't hesitate to call.
You'll be glad you did!
415-563-5615
Upholstery Arts and Home Improvement
San Francisco
Custom Interior Decorating, Window Treatments, Home Improvement
Free Estimates! ALL CALLS WELCOME! Free Estimates!
Click here for personal upholstery or decorating advice!
---
I was surprised when I opened the package with my client's fabric and found out that I had to put the biggest plaid in the world on the roundest chair, but I was pleased with the result (and so was she).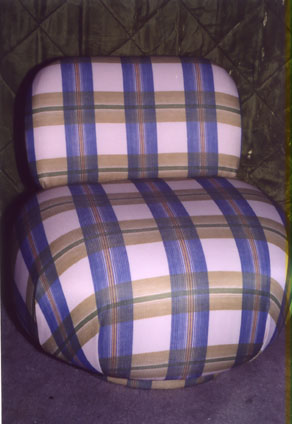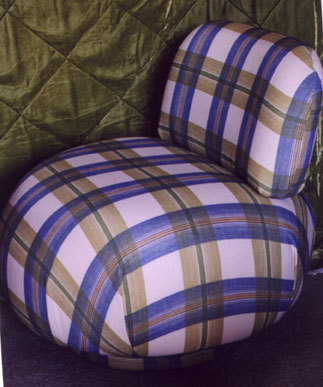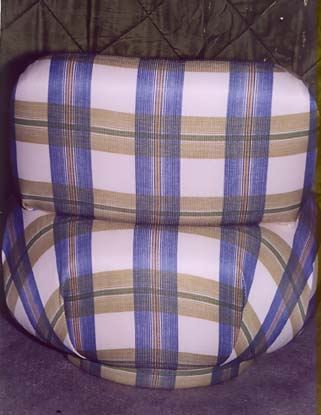 This piano had been painted pink 50 years ago. I dismantled it and stripped it, revealing book-matched mahogany veneers. (The bench had been painted white. I also built the seat and upholstered it.) The next photo is a sofabed and ottoman with contrasting ivory and blue fabric, completely matched pattern. Below is a picture of the piano, sofabed and ottoman "in situ". (I also reupholstered her dining room chairs.)